Monitor III
Introduced: 1980
Terminated: 1983
Description
The 12" CRT display on the Monitor III was a monochrome green screen. The slow refreshing meant that "ghosting" was noticeable on the screen.
History
The first Apple monitor was intended to be paired with the Apple III, the failed business-oriented Apple.
Photos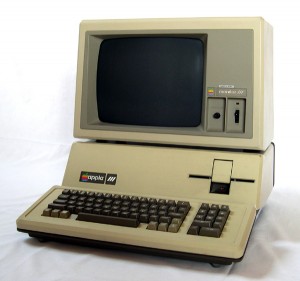 Specifications
Timeline
Introduced in 1980, the Monitor III was in production through 1983.
Videos